Customized Microphone Arrays
Study of array algorithm is a hot topic in the area of both acoustics and signal processing. BSWA can design and produce the microphone array based on the demands of customers. The following details are required when the customized microphone array is ordered:
 ● Positions of microphones to be fixed;
 ● Number of microphone to be used;
 ● Diameter of microphone to be used;
 ● Connector type of microphone to be used.
BSWA has the capability to design the mechanical structure, the layout of the cables, and the connector type of the Data Acquisition (DAQ). To make the array structurally stable, BSWA uses stainless steel (or aluminum) and CNC cutting to fabricate the mechanical parts. The LEMO connectors are used for cables. Each Lemo connector corresponds to several microphones, so that the layout of the cable is very tidy.
● American Scantek 8 x 8 channel rectangular array
● South Korea SM company 36 spiral channel measurement
● 16 * 16 channel rectangular array of hefei university of technology
● Nuclear power institute of 29 channel cross array
● Beijing jiaotong university, 4 meters high cross array
● 602 by 4.0 meters 60 spiral channel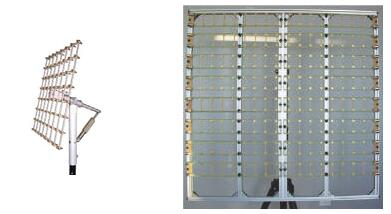 Download information:

Customized Microphone Arrays